Meal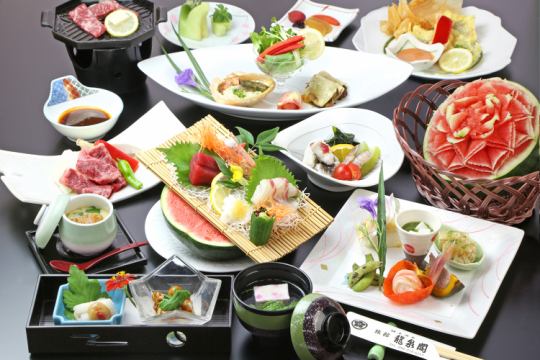 In Kumamoto's Okuzashiki "Ueki Hot Springs", the best hot spring.Please enjoy the best feast.
Various chief chef's cuisine cuisine in each season
In accordance with the season, we are changing passengers for safe and safe Kumamoto prefecture food ingredients, the contents of the menu every month so that customers can enjoy the season.
Please enjoy the cuisine of the chief chef.